Hey friends!!
First off let me just say how touched I was and still am about all your wonderful comments full of advice, support, and love. It's amazing that I have never met any of you yet we seem like the best of friends. I can't say you thank you enough, or tell you how grateful I am because its beyond measurable!
Secondly let me give you a little update on the world of Morgan Virginia. I won't divulge too much but there has been applications sent off, plans are being made, and a sense of peace has come into my life. I have discovered that yet I was alive on this earth I wasn't LIVING, I had become too comfortable and in sense BORING! I want to shake things up, I want to do things I have never done and or would never do, I am stepping out of my little bubble to experience what this world has to offer with no regrets.
This leads me to what is going on with this dear blog!! Of course I am keeping it after all your amazing love I don't know how I could ever stop blogging and meeting new friends. However this blog is getting a makeover and is taking a turn, (for the best don't be scared)! It's going to be more intimate, for some reason before I was afraid of getting too personal with my blog and not sharing a sense of who I really am on it, why this is...who knows!!
Also it will still be a creative outlet for me and you of course. It will be geared towards: style, life, and design it will be in sense a free form blog I am not going to have a schedule of when to post what to post, (pretty sure that was one of the major reasons of what was stressing me out)! As I mentioned earlier the blog will be undergoing a makeover and I will still be trying to come up with a definitive vision for it.
Lastly I wanted to let you know that I will be guest posting this week over at: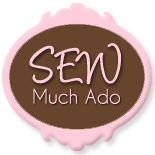 For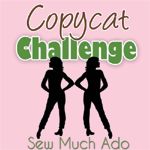 You can find my Copy Cat Post
HERE
!!
Abby was so sweet to ask me to be a part of it! I feel not worthy to be amongst these awesome bloggers! For sure hop over and check out the challenge there are some awesome prizes up for grabs!! Thanks again so much Abby!
And thank you guys again so so much for all your support and love it means the world for real!
Keep in mind this blog is under construction so if it looks wacky that's wassup!!
See you soon!
Love, love.