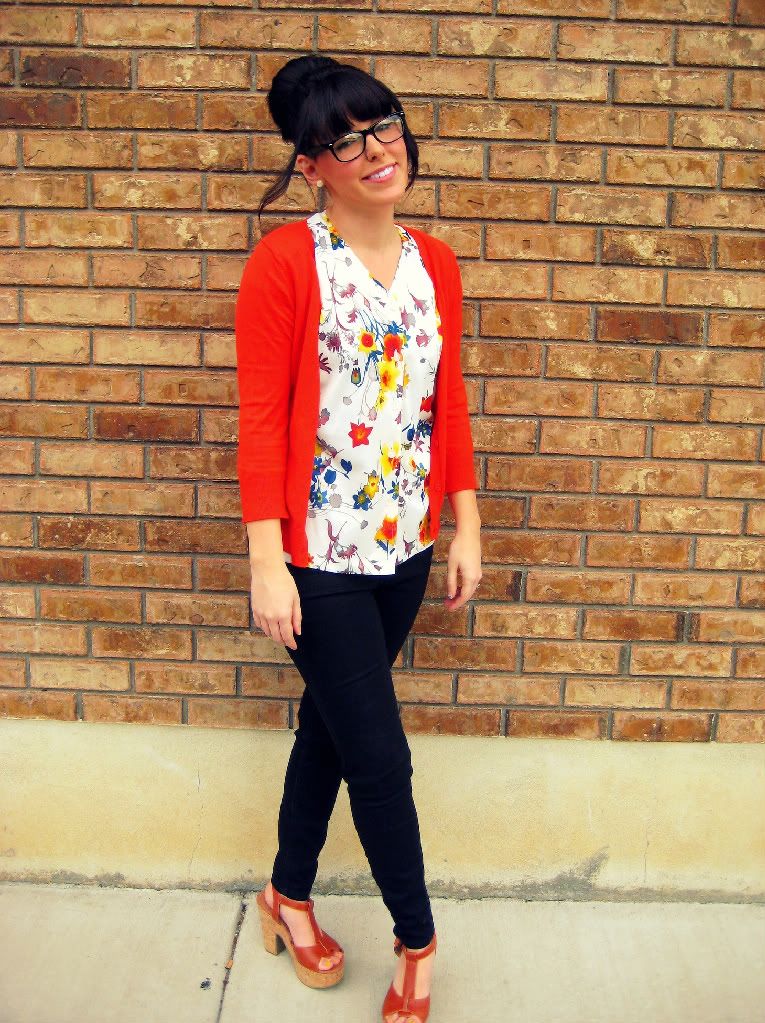 {Floral Top: Thrifted, Cardi: Target, Black Jeggings: Kohls, Earrings: Charlotte Russe, Platforms: c/o
Blowfish Shoes
}
Guys I could not for the life of me come up with an awesome topic for today's post. So we are going to do a little exercise...Everyone close your eyes...Or rather leave one open so you can read this ;)....Ok imagine the post of all posts....It's full of witty comedic remarks, some uplifting words were said, some amazing wisdom was bestowed upon you, and you are left in awe by it's awesomeness...Now open your eyes....Or rather your eye ;)....Don't you just feel so fulfilled? Or are you left wanting more ;)? That imaginary post, lets go ahead and count it as today's post mmk?
Love you guys serious thanks for putting up with my crazy antics ;). I'm off to brainstorm blog topics so this doesn't happen in the future....As fun and humorous as this was, it was sort of a cop-out...I must admit I have been struggling with blogger's block lately but will not let it defeat me! (Watch out its highly contagious;))! Love, love friends.
ps: Hurry and enter would ya? It's fun ;)!