I suppose Jill couldn't get enough of me last week, she will be featuring M.V.D. for the next couple weeks!! Does that mean I have the "IT" factor?? Or maybe I am almost on the same street as the "IT" factor ballpark...Yeah your right totally the latter ;). Also check out
Rebecca with an R
we're bloggy bff's....whether she likes it or not ;).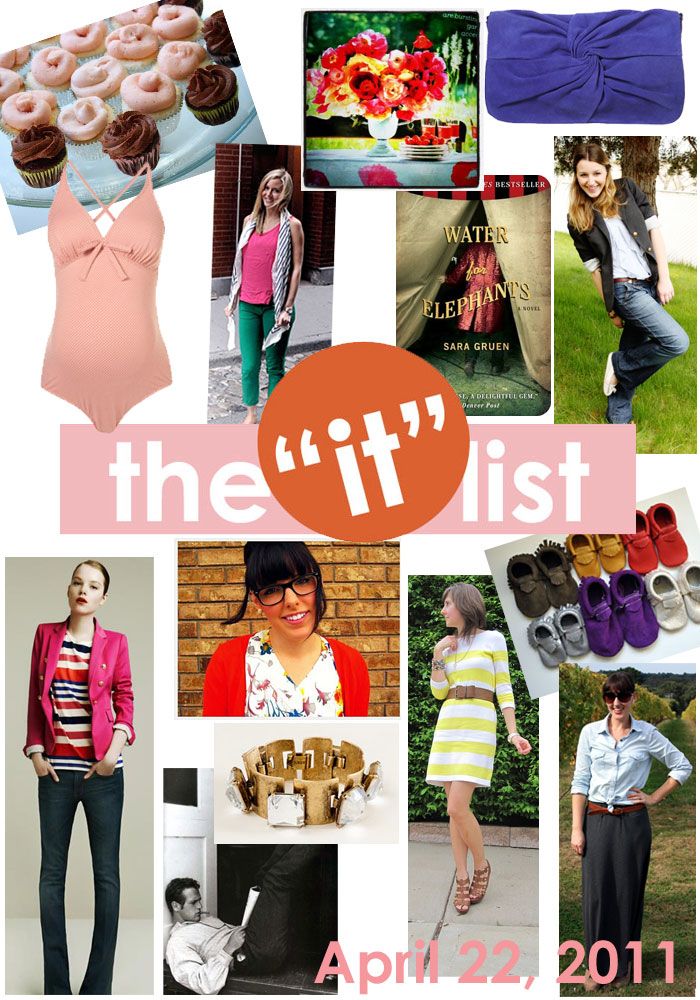 Happy Friday ladies... I hope you all have a fabulous Easter weekend, whatever it brings to you.
"Hop" on over to these fab blogs for plenty of spring inspiration!
Whelp the weekend is a upon us once again my friends! Anyone have any great plans that I can live vicariously through?
Guess what yesterday I finally used my
fancy makeup gift card
! This is what I scored: 1 Bare Mineral Foundation, Nars Blush in Orgasm (That won by a landslide this stuff must be be like manna from heaven!), 1 Smashbox Concealer, 1 Bare Mineral Primer Tube, and 1 Bare Mineral Brush. I'm both excited and nervous at the same time! What if I become hooked friends?? There are no coupons on this kind of stuff!!
I am super pumped for Easter weekend though! Can't wait to spend time with friends and family, wear a pretty dress, eat chocolate covered pastel candies, and reflect about the resurrection of my
Savior
. It will be a wonderful day! Hope you all have a great weekend! Love, lovez.
ps: Lets enter shall we?