Hey Guys! It's my last week on The It List! It has been so super duper fun, I have loved getting to know new people and discover new blogs! If you ever have the chance for sure take it!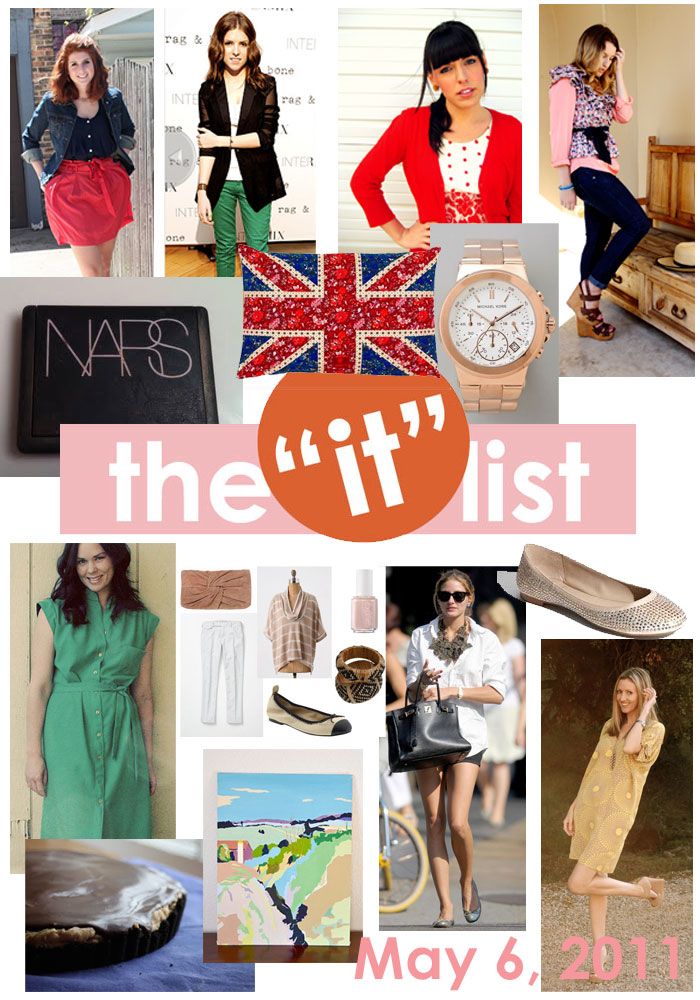 Happy Friday ladies! It's hard to believe it is May already... I so thankful for longer sunnier days!
Take some time to enjoy these fabulous links today!
Guys I met with
Ana
,
Diana
, and
Liz
yesterday, and we had am absolute BLAST! They even got to see me in my non blogger form (which means baggy jeans, later in the day I found a hole in my oversized shirt, and air dried wave fest hair) I am just hoping they still want to be my friends....;)?? I know I can be a style blogger abomination from time to time but can we just pretend its kind of cute and endearing instead of abominable?? ;)..
We have such a surprise for you! We are planning another meet up! So keep your schedule open for June 25th if you live in UT or will be visiting!! We are thinking of doing a clothing/whatever you have to trade swap! Have you guys ever been to a swap? I was just wondering how they went down?? Do you just trade for items you want, or is there a method to the madness? I would sure appreciate any and all help or advice! I am giddy with excitement!
Here we are again friends with the whole weekend ahead of us! I for one couldn't be more excited! It's Mother's Day weekend which I always love to celebrate...But even though I don't technically have a child I still think I should be included...I mean I do take care of a 26 year old husband who likes his naps...It counts...Well in my book it does ;). Hope you all have a great weekend, and Happy Mother's Day to all of you who are moms/honorary moms like me and all of your own moms but especially mine because she is the best ;). Love, love.
ps: Lets all enter cause time is a tickin!