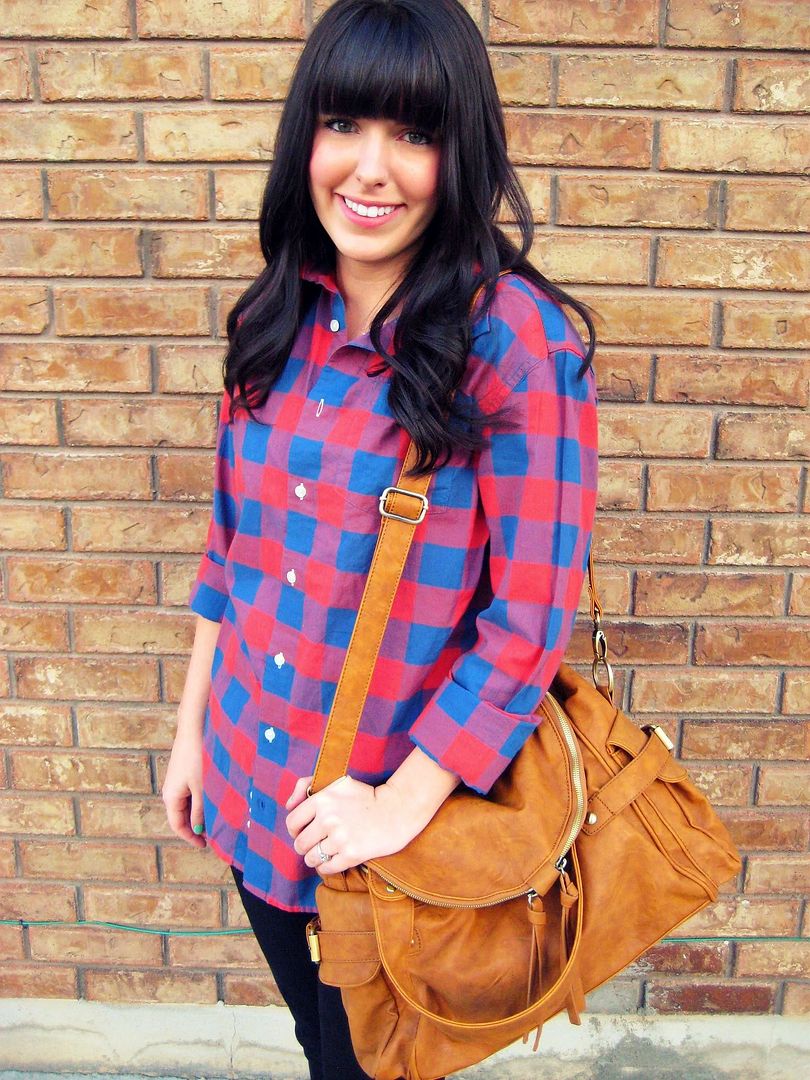 {Gingham Top: Target (Lil Boys Clearance :)), Jeggings: Kohls, Boots: Target, Bag: c/o
Shop Kempt
}
When I put these shoes on I was reminded of the song: Walking In Memphis by, Marc Cohn. Let me sing/type a little bit of it for ya:
"Put on my blue suede shoes
And I boarded the plane
Touched down in the land of the Delta Blues
In the middle of the pouring rain
W.C. Handy -- won't you look down over me
Yeah I got a first class ticket
But I'm as blue as a boy can be

Then I'm walking in Memphis
Walking with my feet ten feet off of Beale
Walking in Memphis
But do I really feel the way I feel"
Honestly does anyone know what this song is about? I guess that makes sense that he was only a one hit wonder. I think I will always be reminded of that song whenever I see/wear these shoes...Hopefully they aren't a one hit wonder ;).
This post is a little of beat...But my mind is a little off beat some/most of the time so why not right post it? Right? Love, love friends!
ps: Have any questions you've been dying to ask?
Then ask away!
It's all fair game!
pps: Entered?