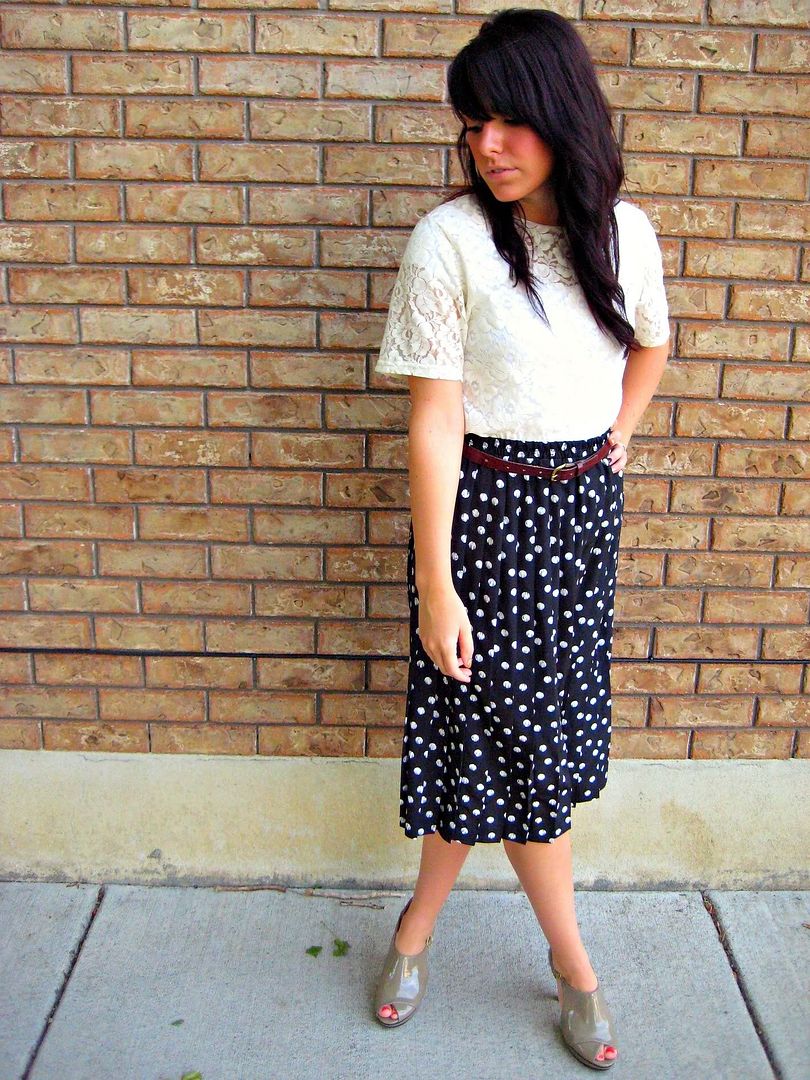 Lace Top: Thrifted, Under T: f21, Skirt: Thrifted, Heels: Ross, Belt: Thrifted, Earrings: Vintage/Consignment
Lets have a little fun shall we? Name the best pick up line someone has used on you or that you have used on someone else ;). I'll go first, the best one to date was actually used on me just a couple of days ago (again, oh the joys of going to a religious college) this is what this suave man said to me while I was rummaging through the bookstore:
Him: "I like your pants..." (I was wearing my maroon skinnies from
this post
)
Me: Ummm...Thanks they're maroon (I was out of my element and tend to be rather awkward with hit-ons since I've been married for 4 years)
Him: "They match my shoes...So where are you from...Blah blah blah
Me: Trying to polite and flash my wedding ring which was unsuccessful, so I finally found what I needed and high tailed it out of there.
In conclusion friends I feel like I am a piece of meet sometimes at this school, and I am not even for sale! To all you single ladies I feel for ya and good luck, it will all be over soon!