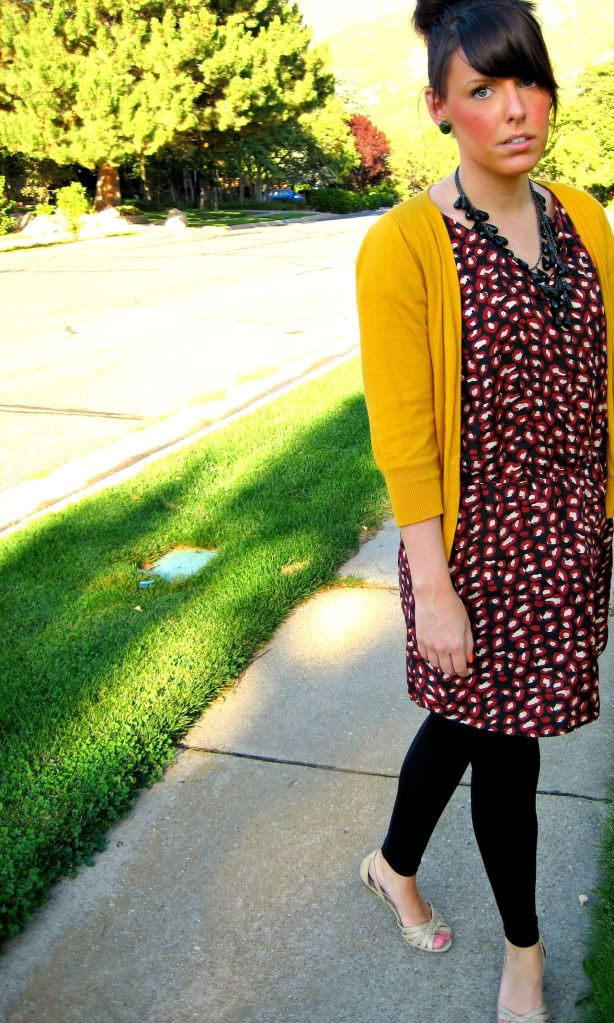 Dress: Old Navy, Cardi: Target, Leggings: f21, Sandals: Target, Necklace: Kohls, Earrings: Kohls?
I saw this on cute little
Katie's blog
and it intrigued me! You know more about me than I know about you. This seems like a total one sided friendship right? How selfish and rude of me. I want to know about you so leave a comment telling me ANYTHING about yourself! It could be:
~How old are you?
~Where do you live?
~Are you a soda drinker?
~What's your favorite trend for fall?
~Fave TV show?
Really anything and everything I want to get to know you guys better, since we're all friends here. Sure can't wait to read your responses! Loves
ps: Linked up to
Thriftaholics Weekly
yet?
pps:
Entered to win my awesome giveaway yet? Hop to it!